Welcome to our website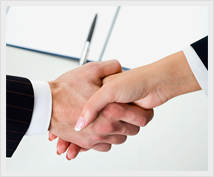 Web Solutions Provider in India
Cymk is a multimedia House in Bhubaneswar, India offers a comprehensive list of IT and Designing services to meet the demand of cutting edge. Our solutions not only include concept, Branding and high-end designs, but also build upon a broad range of IT services by providing  web development, web design and maintenance of complex internet applications for different industries .Our expertise guarantees quality, competent and rapid execution of any projects from small websites to complex platform
How we work
We value and deeply study our client's requirement. We begin with sketches on paper before shaping the final design. We apply various methods and advanced tools in our work.
The Beginning
CYMK was founded in the Winter of 2002 as a company between three creative and technical guy in Bhubaneswar, Their goal was simple, yet profound: To become the dominant in the field of Designing services. Now the CYMK makers have worked with over 1000 clients across India.
Our services

We are a tiny web design / development agency based in Manchester whose raison d'etre is to create beautiful websites that makes your business shine and our egos well.

We provide our clients with bespoke solutions for a similar cost to existing off-the-shelf software, by using leading-edge application development tools and

CYMK's Design Studio offers creative design solutions for your advertising, promotional literature and to leverage your brand and in creating a distinct position in the minds of your target..

Creating a successful e Marketing Strategy coupled with online research, planning, analysis . Right e Marketing strategy is the key to your online success. Our e Marketing experts..
Our Services
Latest work
Get in touch
If you're interested in having a representative from the CYMK speaking or meeting you, please email this address.
Tel: +91(674)-2545630
Mob: +919437073237
Email: Contact@cymk.in