Services
Intranets & Extranets
Communication and collaboration with internal and external stakeholders can be a daunting task for any growing business. We can create an effective collaborative platform for your employees, customers, suppliers and partners which keep you in total control..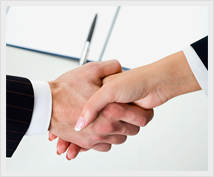 Web Enablement
We can help you convert your existing legacy system into a web enabled application. Alternatively we can build adapters for your existing legacy applications to securely extract and exchange relevant data in open standards with custom built web applications.
Web Application Maintenance
Maintaining and supporting your web application is critical to your business. We can put in our team to maintain your existing web application. Our team can develop new features and provide support to your team so that they can focus on their core functions.
Customization of Open-source Applications
Our team of open-source experts can help you install, customize and enhance open-source applications like Joomla, osCommerce, Sugar CRM, PHP Nuke, Word Press and dotnetNuke to fit your business requirement. For some businesses, this can be a better option compared to development of an application from scratch
A SUPPORT FOR CURRENT STANDARD WEBSITE
We deliver (X)HTML, XML, XSLT, CSS 2.1, SVG 1.1 validated websites, based on internationally acceptable W3C standards, to ensure that it is quick to load, adheres to the highest quality guidelines, is easy to maintain, has better accessibility.
Aesthetic Look & Feel
Our team of Graphic designers integrates your objectives with aesthetic elements effectively that enhance communication of information to audience globally.
Latest work






Get in touch
If you're interested in having a representative from the CYMK speaking or meeting you, please email this address.
Tel: +91(674)2545630
Mob: +919437073237
Email: contact@cymk.in